Artisans Insurance to fit your budget and needs
Low Cost Artisans Insurance in Decatur, GA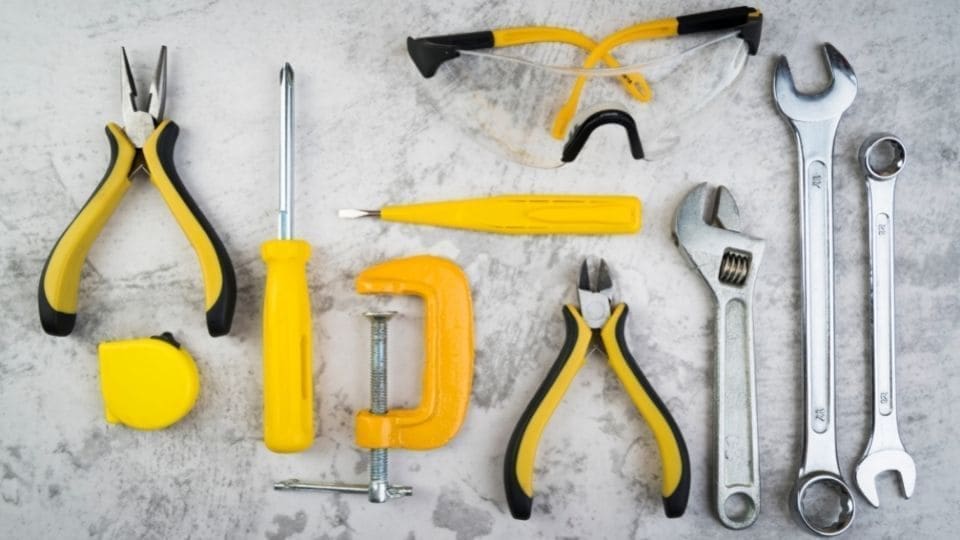 The category of artisan contractors, also known as casual contractors, includes many occupations that involve skilled work with tools at the customer's premises. Carpenters, plumbers, electricians, roofers and tree surgeons are some of them. Also included are diverse other skilled service providers, such as interior decorators, piano tuners and exterminators.
Special insurance needs of this group include coverage for equipment and tools that are often moved around and for the value of work done for a customer until it is finished.
For many artisan contractors, the most cost effective and efficient way to obtain property and liability coverage is with a 
Businessowners Policy
 (BOP) especially tailored to their needs. Although marketed under a variety of names, these policies will typically have provisions similar to the BOP's.
As an independent agent, we know the importance of properly classifying our clients. And handymen can be especially easy to misclassify because they do so many odd jobs.
Insurance Agency in Atlanta
will ask the following questions to make sure to get your classification and coverage right the first time:
A handyman does a little bit of everything, but some of those tasks have the potential to affect their classification and their rates. For example,
A client who maintains or secures real estate-owned property (i.e., property owned by a lender after an unsuccessful foreclosure auction) is probably not a handyman. They are in property preservation and require different insurance.
A client who modifies or repairs load-bearing elements, such as walls or foundations, is in structural remodeling. This classification also requires different coverage than a general maintenance worker.
Some handymen qualify for a Business Owner's Policy, but a client whose work involves hazardous activities, such as climbing ladders or using heavy machinery, probably will not.
Maintenance workers are typically sole proprietors, but that isn't always the case. Recently, the industry has seen an uptick in franchises offering handyman services. Here's what this means from an insurance standpoint:
Sole proprietors may be able to exclude themselves from Workers 'Compensation Insurance. We will check your state laws to be sure.
A client who runs a handyman service may have employees who perform non-handyman tasks (e.g., administrative assistants or payroll specialists). Be sure every employee is classified correctly to minimize Workers' Comp costs.
Handymen who move from site to site have some extra risk exposures to consider. If our client drives to different locations for work, we will suggest they invest in Commercial Auto Insurance. Most insurers see commercial use and personal use as significantly different risks, so our clients should look into Commercial Auto even if they drive their own vehicle for work.
We will offer an Inland Marine Insurance policy to cover equipment and tools in transit or on a worksite.
Property Insurance
​Liability Insurance
Business Vehicle Insurance
Workers Compensation Insurance
Property Insurance
The BOP covers real estate and other property that your business owns that is located at the described business premises. If your business rents or leases its premises, the BOP provides coverage for tenants' improvements and betterments. These are fixtures, alterations, installations or additions that you have put into the space that cannot legally be removed from the landlord's premises.
Your biggest personal property loss exposures, however, may involve valuable machinery and equipment that moves around from job to job and is not covered by the standard property insurance. Such movable property is insured by contracts that insurers call "floaters."
An installer's floater covers all kinds of machinery and equipment during transit, installation and testing at a customer's premises. Even building materials may be covered, but the more usual coverage is for equipment or machinery that only contractors install, such as heating or air conditioning. The policy can be written to cover a single job or on a reporting form, meaning that you provide the insurer with information about each new contract you undertake.
A tools and equipment floater covers the insured property wherever it is used and may include such items as hand tools, power drills, hoisting machines and power pumps.
​Liability Insurance
Business Vehicle Insurance
Workers Compensation Insurance
More Information on Coverage
Focus Insurance Group is here to provide you with quality insurance solutions. Please do not hesitate to
Contact us
, if you have any questions or would like to learn more about our services.